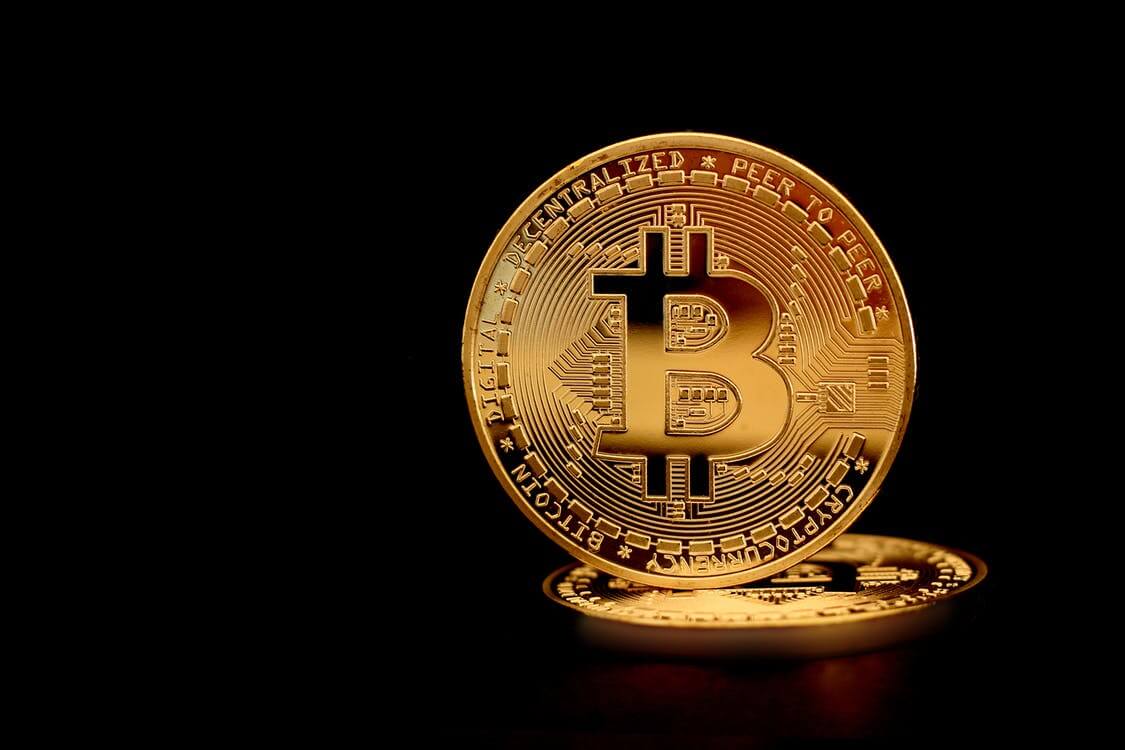 Best & Fastest Way to Sell Bitcoin
There are many reasons why you may want to sell Bitcoin. It could be that you're getting spooked by the tumbling price of the coin and want to cash out before it gets any lower. Or you might just want to have access to some more fiat currency, at which point, selling your Bitcoin would make perfect sense.
Whatever your motivation for selling Bitcoin, you'll need to find a way to actually sell it. You will find that the process is a lot smoother from beginning to end if you find the best way to sell Bitcoin. Some options can be a little time-consuming or overly complicated.
So what is the fastest way to sell Bitcoin? It's simple — the Qxchange app. This secure option allows you to easily sell your Bitcoin for naira. And you won't need to go through any lengthy process, either. This is a safe and secure platform that offers outstanding service to its customers. Not only will you get access to the best rates on the market, but you'll also get to enjoy speedy payments, too. You can see your Bitcoin, hit the withdrawal button, and just like that, you'll have the money in your account. Perfect!

If you're ready to get started, then be sure to open up your account with Qxchange. It couldn't be simpler to get started. As soon as you've created an account, you'll be able to sell your Bitcoin quickly and securely at a rate that's competitive, which is exactly how it should be.
Convert Your Bitcoin to Naira with Qxchange: Simplifying Cryptocurrency Transactions
Are you seeking a trustworthy and safe place to exchange your Bitcoin for Naira? Don't look any further than Qxchange!
Qxchange is among the leading currency exchange companies in Nigeria that provides an encrypted and user-friendly system for seamless transactions. As a prominent cryptocurrency exchange, we provide a simple and easy way to convert your digital assets into regular fiat currency. We strive to create an effortless experience for our consumers through speedy operations and cheap charges to sell your Bitcoin for Naira.
Why Should You Use Qxchange?
Security First:
The safety of your assets is our first priority at Qxchange. To safeguard the security of your transactions, we have established strong security measures such as modern encryption methods and multifactor authentication. Our platform follows industry best practices and regulatory requirements, so you can feel safe.
Simple and clear interface:
We appreciate that for some consumers, navigating the Bitcoin system might be overwhelming. As a result, we created our platform to be easy to use and available to both novice and expert traders. Changing your Bitcoin to Naira is as simple as just a few clicks with Qxchange.
Quicker Transactions :
When it relates to cryptocurrency transactions, time is of the importance. We recognize the value of timeliness, and our optimized processes allow for speedy conversions. When you place a sell order, our quick system exchanges your Bitcoin for Naira and deposits the cash into your selected bank account.
Fair exchange rates:
We endeavor to provide our customers with the most competitive market pricing. Our dedicated team is constantly monitoring the cryptocurrency markets to ensure you get the greatest value for your Bitcoin while converting to Naira.
Real-time customer service:
Our professional customer service staff is accessible 24/7, to help you with any questions or problems you may have. We believe in delivering great customer service and attempt to respond to your requirements as soon as possible. Whether you have a concern regarding the conversion process or require support with your account, our professional support team is here to assist you.
How can you sell bitcoin using the Qxchange app?
Below are the steps for sell your Bitcoin for Naira using the Qxchange app:
Log in to your account: You can access your Qxchange account by entering your email address along with your password. If you do not already have an account, you may set one up by clicking the "Sign Up" button.


Entering the selling price: You may sell any number of bitcoin in your Qxchange account.


Choosing a payment method: Bitcoin can be sold for many payment methods such as bank transfer or PayPal.


Examining the transaction specifics: You will be able to see the transaction details, like the number of bitcoin you have to sell and the rate of exchange before selling your bitcoin.


Clicking the "Sell" button: Once you've examined the transaction information and are happy, click the "Sell" button to finish the transaction.
Suggestions for selling bitcoin on Qxchange:
Check for sufficient bitcoin in your account:
Ensure that you have adequate bitcoin in your account to pay for the amount you wish to sell your Bitcoin for Naira before you try to sell it.
Examine exchange rates:
Different exchanges have different rates of exchange, so compare them before selling your bitcoin.
Fees should be considered:
There are frequent fees related to selling bitcoin, so keep these in mind while making your selection.
Use a safe payment method:
It is critical to use a safe form of payment while selling bitcoin. This will help to safeguard your personal information as well as your finances.
Join Qxchange today to have access to the power of cryptocurrency exchange
Converting Bitcoin to Naira isn't any easier than with Qxchange. Our user-friendly platform, cutting-edge security features, low prices, and dependable customer service make us the go-to option for bitcoin transfers. We simplify the procedure with our cutting-edge platform, enabling effortless transactions and competitive pricing. We place a premium on security and user pleasure to provide your peace of mind.
Qxchange enables you to easily handle your global financial demands, whether you are a person or a business. Join our expanding community today and discover the ease and efficiency of exchanging digital assets!