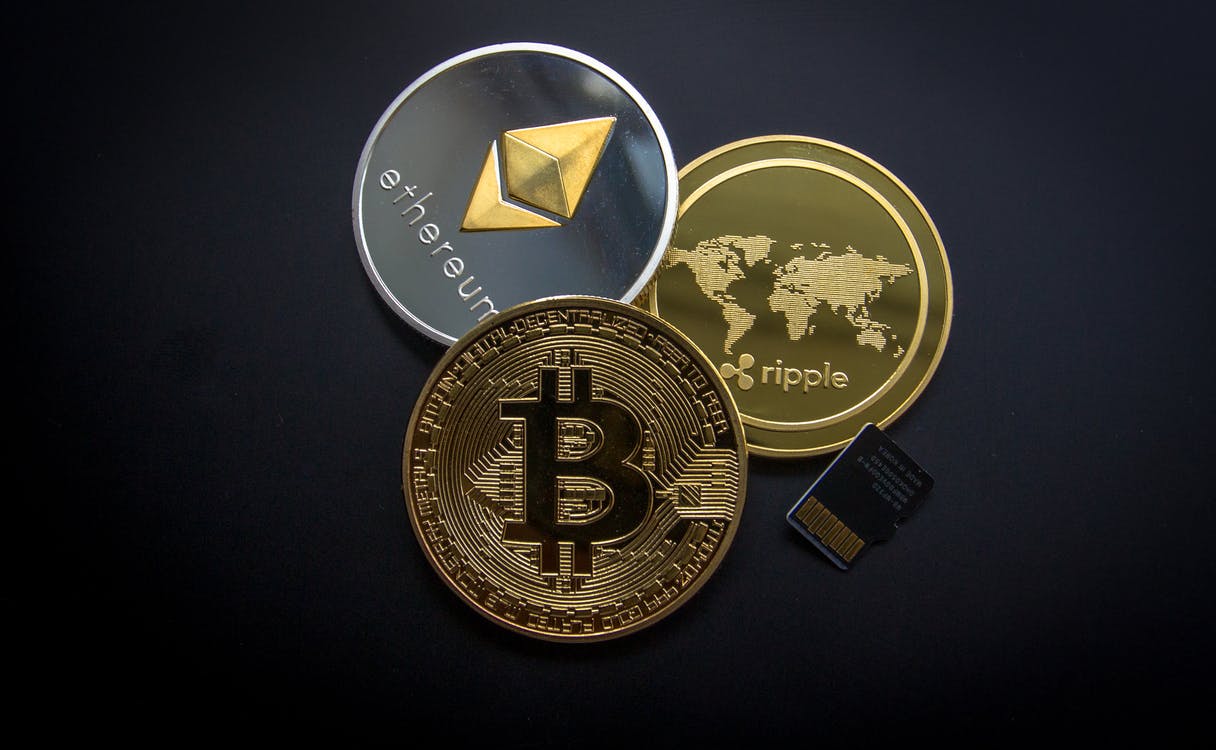 Best App to Sell Bitcoin in Nigeria
If you're hoping to sell Bitcoin in Nigeria, then you're going to need the right tools to help you do it. What seems like a highly complicated process can be made a lot easier with the right tools. In particular, Qxchange is the secure app that will allow you to sell your Bitcoin for naira, amongst other crypto coins like USDT or Ethereum, with instant cash on the other side.

Here, we're going to look at how you can use Qxchange and why it is truly the best app to sell Bitcoin in Nigeria.
Getting started with Qxchange
There is no need for complex processes to start with selling Bitcoin in Nigeria. Qxchange aims to offer an easy way to get started. All that you have to do is download the app to your device and follow the steps to set up a profile. Then, you can deposit your Bitcoin from other accounts directly into your Qxchange accounts, or buy it from the market directly through the app.
Whether you're aiming to sell crypto that you already have or you want to wait for your coins to change their value before you sell them, the app allows you to put your Bitcoin up for sale easily and smoothly. Then, once you have found a buyer and the sale goes through, you can transfer the Naira from the app directly to your bank account.
What makes Qxchange the best?
Now that you know how simple it is to get started with the app, why should you choose it? Well, aside from the fact that it's one of the simplest ways to get started selling Bitcoin in Nigeria, it also does away with the waiting that's common in other crypto marketplaces. Payments to and from Qxchange are very fast and all you have to do is set up a transfer to your bank account once and, after that, you can withdraw the money from the app to your bank at the click of a button.

Of course, security is an important factor in any crypto app, as well, and you can be sure that Qxchange takes security seriously, making sure that your funds are safe in your app. Of course, if you ever experience any trouble along the way or you simply want assistance from the team at Qxchange, we have support agents that are here to help around the clock.

Most importantly, you want to make sure that you're making the best deal whether you're buying or selling Bitcoin. Qxchange offers market-leading rates, ensuring that you're able to get the best deals that you can on Bitcoin, as well as Etherum or USDT.
Connecting with our community
If you're looking to get answers about anything regarding the use of Qxchange, we're always here to help. On our FAQ page, you can find a range of answers to common questions. We can help you verify your account to get trading, help you set up your bank withdrawals and deposit for naira, as well as assist you in getting started with buying and selling cryptocurrency.

Our FAQ also includes answers on how to send and receive crypto directly to and from the app, in case you want to sell crypto that is currently being held elsewhere. If you have any further questions, then you can always get in touch with the team directly.

Part of what makes Qxchange the best app to sell Bitcoin in Nigeria goes beyond the app itself. It's the dedication of our team and our willingness to help, offering support whenever its needed so that you can easily start trading and keep trading without too many interruptions.
Start selling Bitcoin in Nigeria today with Qxchange
From the ease of use to the world-class features that make using our app a breeze, right down to our dedication to supporting and helping our users, Qxchange is the best app to sell Bitcoin in Nigeria. Anyone can get started, so long as you are legally allowed to participate. All you have to do get the app.

If you want to experience the benefits of Qxchange for yourself, then all you need to do is download it to your mobile device. It's available both on Google Play and on the App Store, and you can even trade on WhatsApp. The site offers plenty of help if you need any assistance in getting started, so check out our guide and FAQ or use the contact page to reach us directly.
Qxchange: The Best App To Buy And Sell Cryptocurrency In Nigeria
Bitcoin, the revolutionary digital currency, has gained tremendous popularity worldwide, including in Nigeria. As cryptocurrencies continue to reshape the financial landscape, more Nigerians are exploring opportunities to buy and sell Bitcoin. If you're looking to sell Bitcoin in Nigeria, this comprehensive guide will walk you through the process step by step. From understanding the Nigerian cryptocurrency market to choosing a reliable exchange platform, we'll cover everything you need to know to successfully sell Bitcoin and maximize your returns.
Understanding the Nigerian Cryptocurrency Market
Cryptocurrency Adoption in Nigeria
Before diving into selling Bitcoin, it's essential to grasp the dynamics of the Nigerian cryptocurrency market. Nigeria is one of the leading countries in Africa when it comes to cryptocurrency adoption. The country's tech-savvy population, coupled with a growing interest in digital assets, has contributed to the surge in Bitcoin trading.
Regulatory Framework and Guidelines
To sell Bitcoin effectively, it's crucial to be aware of the legal and regulatory framework surrounding cryptocurrencies in Nigeria. Qxchange is the Best App To Sell Bitcoin In Nigeria.
Selecting a Reliable Exchange Platform
Deciding the right exchange platform is vital when it comes to selling Bitcoin in Nigeria. Several reputable cryptocurrency exchanges operate within the country, offering a secure and user-friendly experience for traders.
Consider factors such as security measures, fees, liquidity, ease of use, and customer support while selecting the Best App To Sell Bitcoin In Nigeria.
To begin selling Bitcoin, create an account on your chosen exchange by providing the required information and completing the verification process. Ensure that you enable two-factor authentication (2FA) to enhance the security of your account.
Factors to Consider When Choosing an Exchange
Selling Bitcoin on an Exchange
Once you have set up your account on Qxchange, the Best App To Sell Your Bitcoin In Nigeria, you are ready to sell Bitcoin. Here is a step-by-step guide to help you through the process:
Step 1: Deposit Bitcoin - Transfer your Bitcoin from your personal wallet to your exchange wallet. This can usually be done by generating a deposit address on the exchange platform and initiating the transfer.
Step 2: Set the Selling Price - Determine the price at which you want to sell your Bitcoin. Examine the current market rates and set a competitive price to attract potential buyers.
Step 3: Place a Sell Order - On the App To Sell Bitcoin Cash In Nigeria, navigate to the "Sell" section and enter the number of Bitcoin you wish to sell. Specify the desired price per Bitcoin or choose the option to sell at the current market price.
Step 4: Confirm the Transaction - Review the details of your sell order carefully on our Best App To Sell Bitcoin Cash In Nigeria. Ensure that the amount, price, and other parameters are accurate. Once satisfied, confirm the transaction to execute the sell order.
Step 5: Wait for a Buyer - After placing the sell order, the exchange will match you with potential buyers. The time it takes to find a buyer may vary depending on market conditions. Be patient during this stage.
Step 6: Execute the Sale - Once a buyer is found, the exchange will facilitate the transaction. The buyer's funds will be transferred to your exchange account, and the Bitcoin will be deducted from your wallet.
Step 7: Withdraw Your Funds - Once the transaction is complete, you can withdraw the funds from your exchange account to your Nigerian bank account. Follow the platform's instructions for initiating a withdrawal.




Selling Bitcoin in Nigeria can be a profitable endeavour if approached with caution and a solid understanding of the process. By familiarizing yourself with the Nigerian cryptocurrency market at the Best App To Sell Online In Nigeria, selecting a reliable exchange platform, and following secure practices, you can navigate the selling process successfully.




Remember to prioritize security, compliance, and ongoing education to stay informed about the evolving cryptocurrency landscape in Nigeria. Start your Bitcoin selling journey today and unlock the potential of this exciting digital asset in Nigeria only at Qxchange.




You're going to need the appropriate tools to assist you if you want to sell Bitcoin in Nigeria. With the correct instruments, a procedure that looks extremely difficult may be made much simpler. Namely, Qxchange is the safe programme that enables you to exchange your Bitcoin for naira as well as other crypto currencies like USDT or Ethereum, and receive quick cash in return.