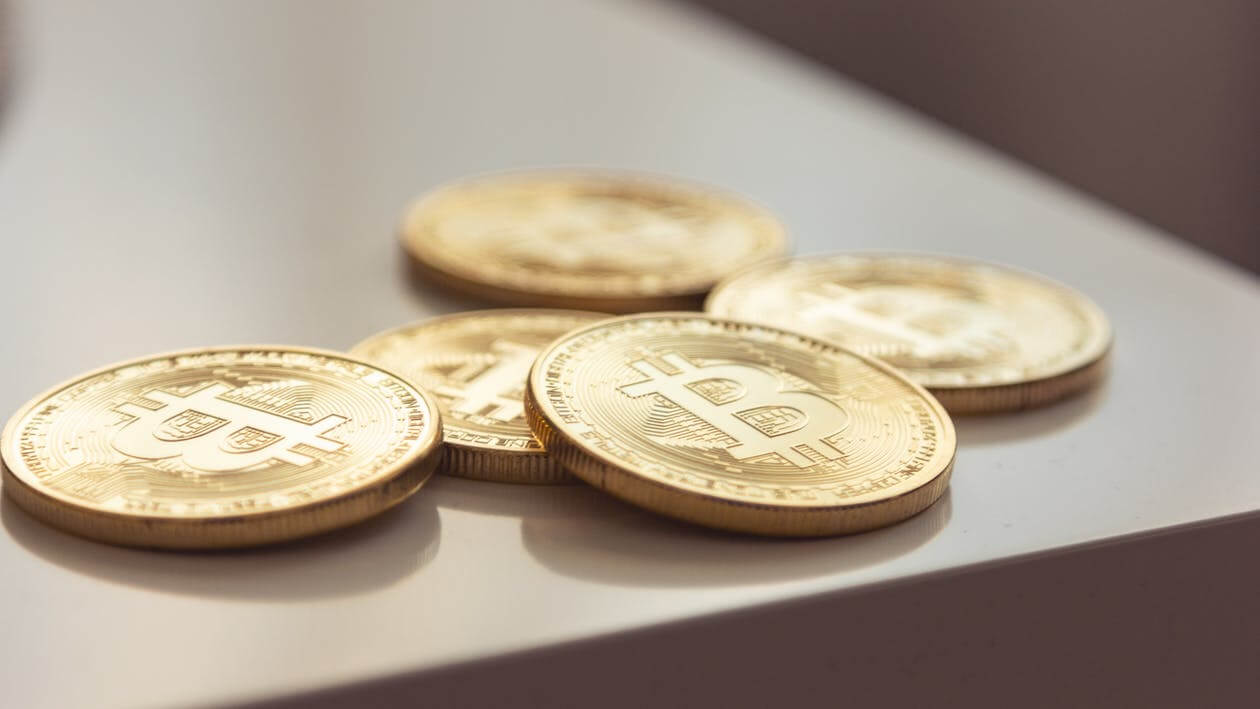 Best Place to Sell Bitcoin
Some people hold onto their Bitcoin forever. Others decide to sell after a while. There are a few reasons why people do this. It could be that they think the price is going down and want to cash out before it sinks any lower. Or they might just simply wish to relinquish some of their Bitcoin in exchange for fiat currency. No matter what the motivation is for selling your Bitcoin, the point is that you'll want to sell it quickly and securely. After all, once you've made a decision, there's no point in waiting around!
Of course, your experience of selling your Bitcoin will depend on where you sell it. Some places are better than others. If you're going to ensure that your process is as smooth as possible, then you'll need to find the best place to sell Bitcoin.
So where is that? While there are plenty of good places available to you, the best option will be Qxchange. The Bitcoin-selling platform has a host of excellent features that make it the ideal place to sell your Bitcoin. For one thing, it handles payment quickly. Once you've sold your Bitcoin, you won't need to wait around to get paid — you can simply hit the 'withdrawal' button and you'll soon have that naira or cedis in your bank account. You'll also get access to competitive rates, too, so you can get the best value when you sell your Bitcoin. So don't delay — set up your account today, and begin selling!
Qxchange: The Best Place to Sell Bitcoin in Nigeria
In the world of digital currencies, Bitcoin has emerged as a leading cryptocurrency with a vast array of applications. As the popularity of Bitcoin continues to grow, the need for reliable and secure platforms to buy and sell Bitcoin has become crucial. In Nigeria, one platform stands out from the rest: Qxchange. With its user-friendly interface, robust security measures, and exceptional customer service, Qxchange has established itself as the best place to sell Bitcoin in Nigeria. In this article, we will explore the key features that make Qxchange the go-to exchange platform for Bitcoin enthusiasts in Nigeria.
User-Friendly Interface
One of the standout features of Qxchange is its user-friendly interface. The platform has been designed with simplicity and ease of use in mind, ensuring that even beginners can navigate the site effortlessly. Whether you are an experienced trader or a novice looking to dip your toes into the world of Bitcoin, Qxchange provides a seamless and intuitive trading experience. Qxchange happens to be the Best Place to Sell Bitcoin in Nigeria.
Qxchange offers a clean and well-organized dashboard, allowing users to easily access their accounts, view real-time market data, and execute trades with just a few clicks. The platform provides a comprehensive set of tools and charts to analyse price movements, track trading history, and make informed decisions. With Qxchange, selling Bitcoin becomes a hassle-free process, enabling users to convert their digital assets into fiat currencies quickly and securely.
Robust Security Measures
When it comes to cryptocurrency exchanges, security is paramount. Qxchange recognizes the importance of protecting users' assets and has implemented stringent security measures to ensure the safety of transactions and funds. The platform employs industry-standard security protocols, including two-factor authentication (2FA) and encryption technology, to safeguard user accounts and personal information from unauthorized access.
Additionally, Qxchange stores the majority of its users' Bitcoin in offline, cold storage wallets. These wallets are not connected to the internet, providing an extra layer of protection against hacking attempts and online threats. Qxchange also conducts regular security audits to identify and address any vulnerabilities, further enhancing the platform's security infrastructure.
Exceptional Customer Service
Qxchange takes pride in delivering exceptional customer service to its users. The platform offers multiple channels for customer support, including email, live chat, and a dedicated helpline. Their support team comprises knowledgeable professionals who are readily available to assist users with any queries or concerns they may have. Whether you require assistance with a transaction, have a technical issue, or simply seek guidance on navigating the platform, Qxchange's Best Place to Sell Bitcoin in Nigeria customer support team is committed to providing prompt and reliable solutions.
The customer-centric approach extends beyond support services. Qxchange continuously seeks user feedback and actively implements enhancements and updates based on customer suggestions. The platform's commitment to improving the user experience is evident through its regular updates and feature additions, ensuring that users have access to the latest tools and functionalities.
In the fast-paced world of cryptocurrencies, Qxchange has emerged as the leading platform for selling Bitcoin in Nigeria. Its user-friendly interface, robust security measures, and exceptional customer service set it apart from other exchanges in the market. Whether you are a seasoned trader or a beginner, Qxchange offers a seamless and secure platform to sell Bitcoin and convert your digital assets into fiat currencies.
With its intuitive interface, top-notch security features, and reliable customer support, Qxchange provides users with the peace of mind and convenience they seek when engaging in Bitcoin transactions. If you are in Nigeria and looking for a trustworthy exchange platform to sell your Bitcoin, look no further than Qxchange – the go-to destination for all your Bitcoin selling needs.
Some individuals never let go of their Bitcoin. After some time, some people decide to sell. There are a few justifications for this, though. It's possible that they believe the price is on the decline and want to sell before it drops much worse. Alternately, they could just want to give up some of their Bitcoin for fiat money. Whatever your reason is for wanting to sell your Bitcoin, the important thing is that you'll want to do so fast and safely. After all, there's no need in procrastinating after you've made a decision! Visit the Best Place to Sell Bitcoin in Nigeria Qxchange. Visit now!